We're glad to inform our customers that we will be launching our project management tool soon as a product. It consist of various options and capable of handling the projects in a firm. The awesome layout presentation with multi theme support gives more comfortable feel to users.
We developed it after a huge effort: We tried a number of online solutions and we came to know that all most all the apps has issues only hosted solutions works fine. But when considering a small firm its tough to purchase hosted solutions. So we thought to develop something internal and use it in our projects. At last we got a perfect system after lot changes and improvements. We do recommend you'd love using the system in your firm. You will have a centralized control to your projects and resources. Tasks can be viewed in different stages and will be getting a clear view where it is now.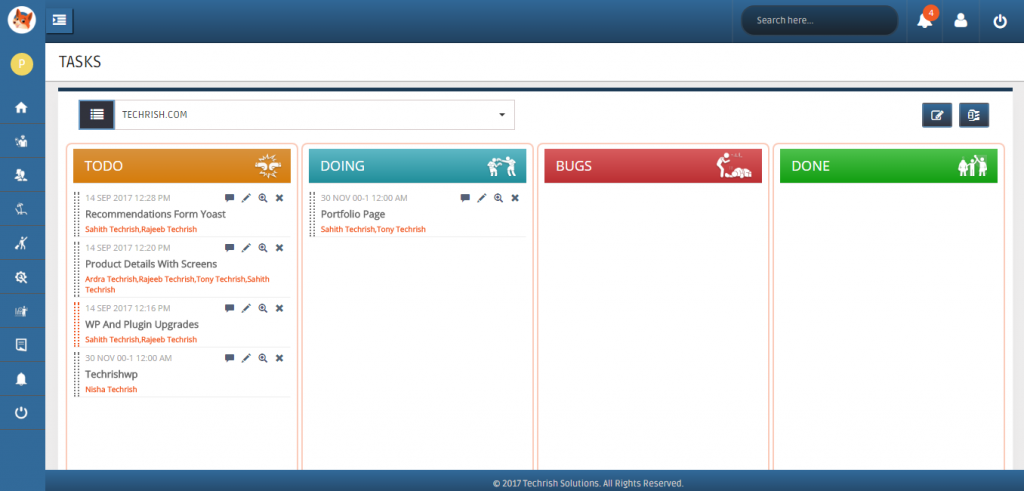 Main features we are offering in this application:
Project management
Task management
User management
Notification system(Both system level and email)
Reporting system
Holidays management
More features are there, Please email us on [email protected] and fix your demo with us.
We would like to get your feedback after viewing the demo.